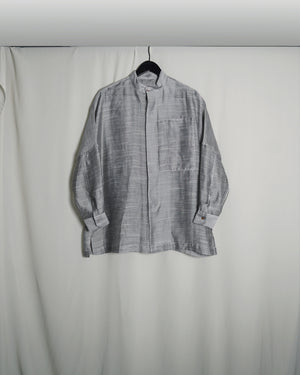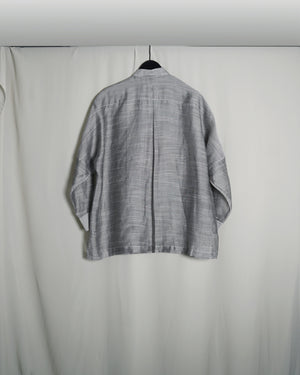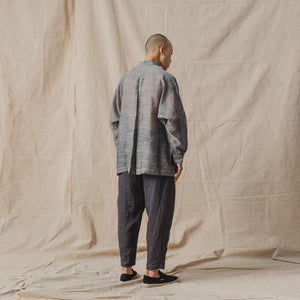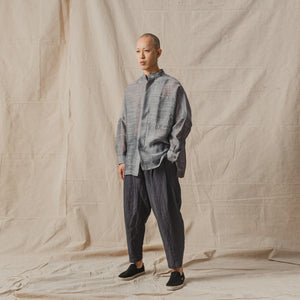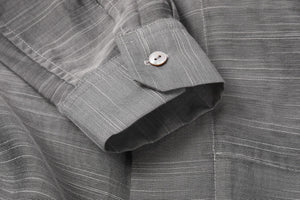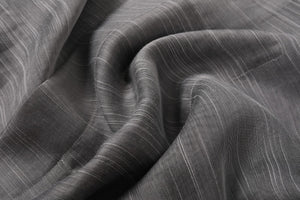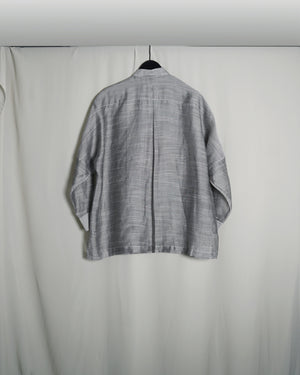 ROSEN Epicurean Shirt in Silk Linen Sz 1
The Epicurean shirt is cut in origami-like linear lines, but takes up a curved shape when worn. This beautiful semi-sheer silk linen fabric, though lightweight, is airy enough to retain a well-defined silhouette. The fabric is woven in different silk and linen yarns that give it a subtle texture. 
The Epicurean shirt is made with an asymmetrical hidden placket and band collar. The chest pocket is constructed between the placket, while the back is made with pleats that add volume to the shirt.

---
Colour: Silver Grey
Material: Silk Linen
Condition: Unworn

Shoulder: 34.5"/88cm
Chest: 25.5"/65cm
Sleeve: 13"/33cm
Length (center back): 28"/71cm
Fits 162-175cm/5'3-5'9