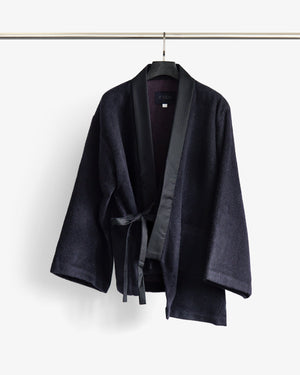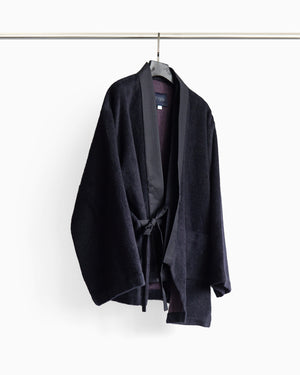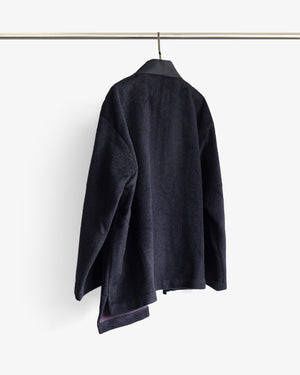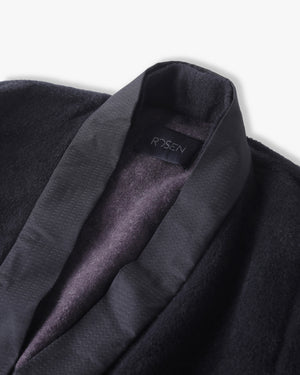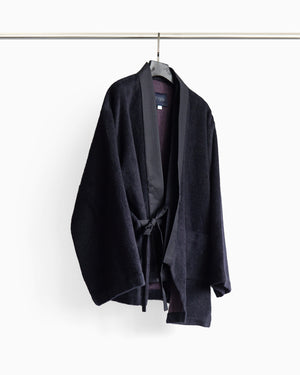 ROSEN Classics Nobu Noragi in Alpaca Mohair Wool Sz 1-2
Nobu Noragi - made in premium alpaca, mohair and wool blend in a beautiful shade of midnight. Its accent collar is made of a subtle silk-wool jacquard.
This is our most substantial and exquisite noragi that we have made yet, ideally worn as outerwear either open or closed using the attached ties. The thickness and weight of the materials provides a subtle rigidity and allows the Nobu  to maintain its form. The inner wool material has a rich purple vibrancy that creates a wonderful reveal in contrast when worn open.
---
Colour: Midnight 
Material: 46% Alpaca 36% Wool 18% Mohair / 50% Silk 50% Wool
Condition: Unworn

Size 1-2: fits chest 32-38 Height 160-172cm/5'2-5'8
Shoulder: 22.5"/57cm
Chest (across): 26/66cm
Sleeve: 21.5"/55cm
Length (center back): 28"/71cm